Members of Powell Williams and selected clients from GXO Logistics, City Plumbing Supplies, The Hillview Group, Capreon, Needpsace? and Taurus Holdings enjoyed a wonderful day out in Cardiff on Saturday at the Wales v England Six Nations.
The day included fine food both before and after the game, drinks and great company. The occasion was made even better by the Wales players not striking and England securing a victory. Commiserations to the two Welsh supporters in the group!
A fantastic time was had by all, (although photos of the late night dancing are for a select group only!)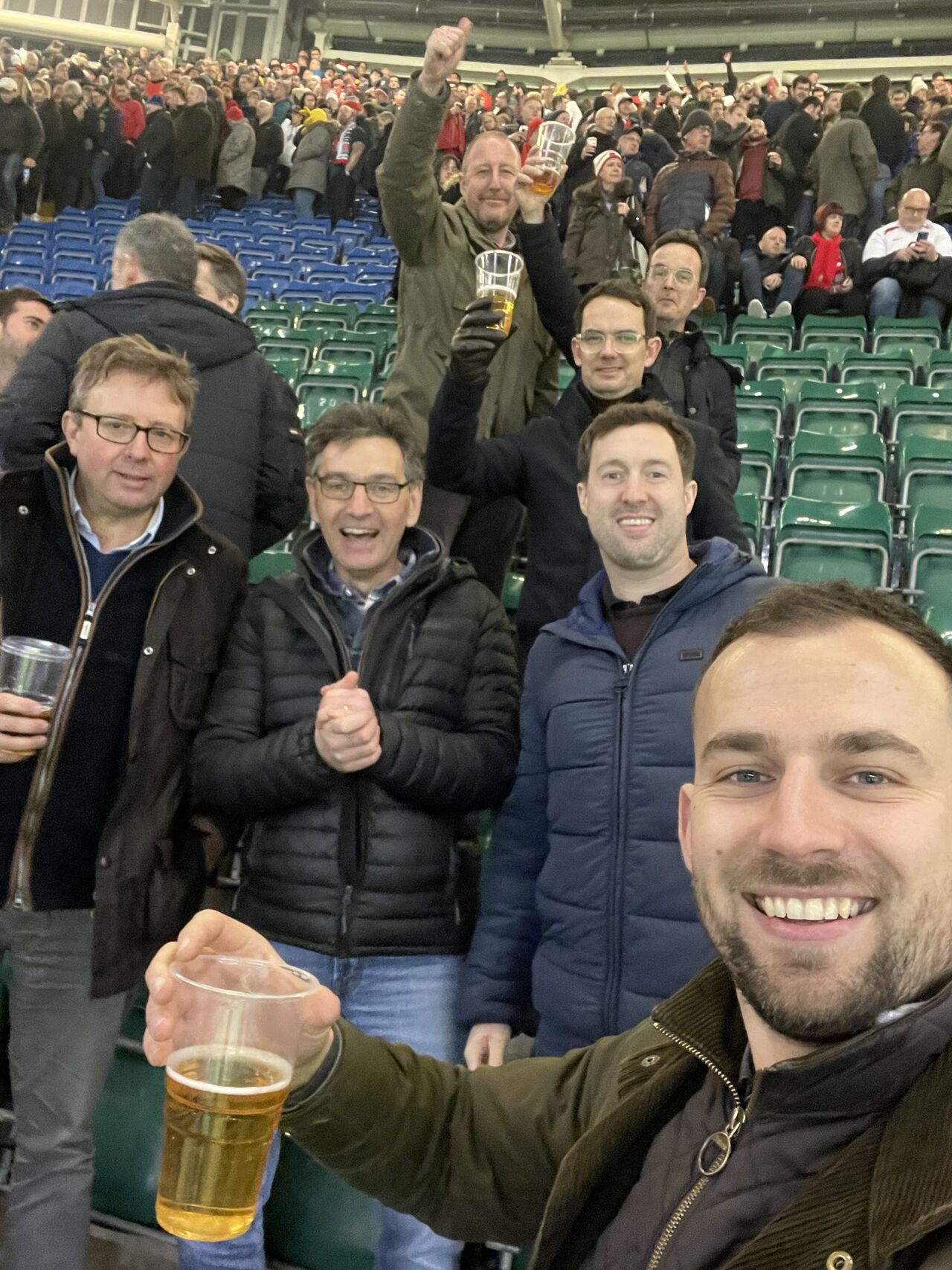 Thank you everyone for giving up your time and making it a great day.